🔥 New feature! Smart CPC is a custom pricing model which allows you to bid at the best price possible.
How SMART CPC works
Choose Smart CPC pricing model while creating a campaign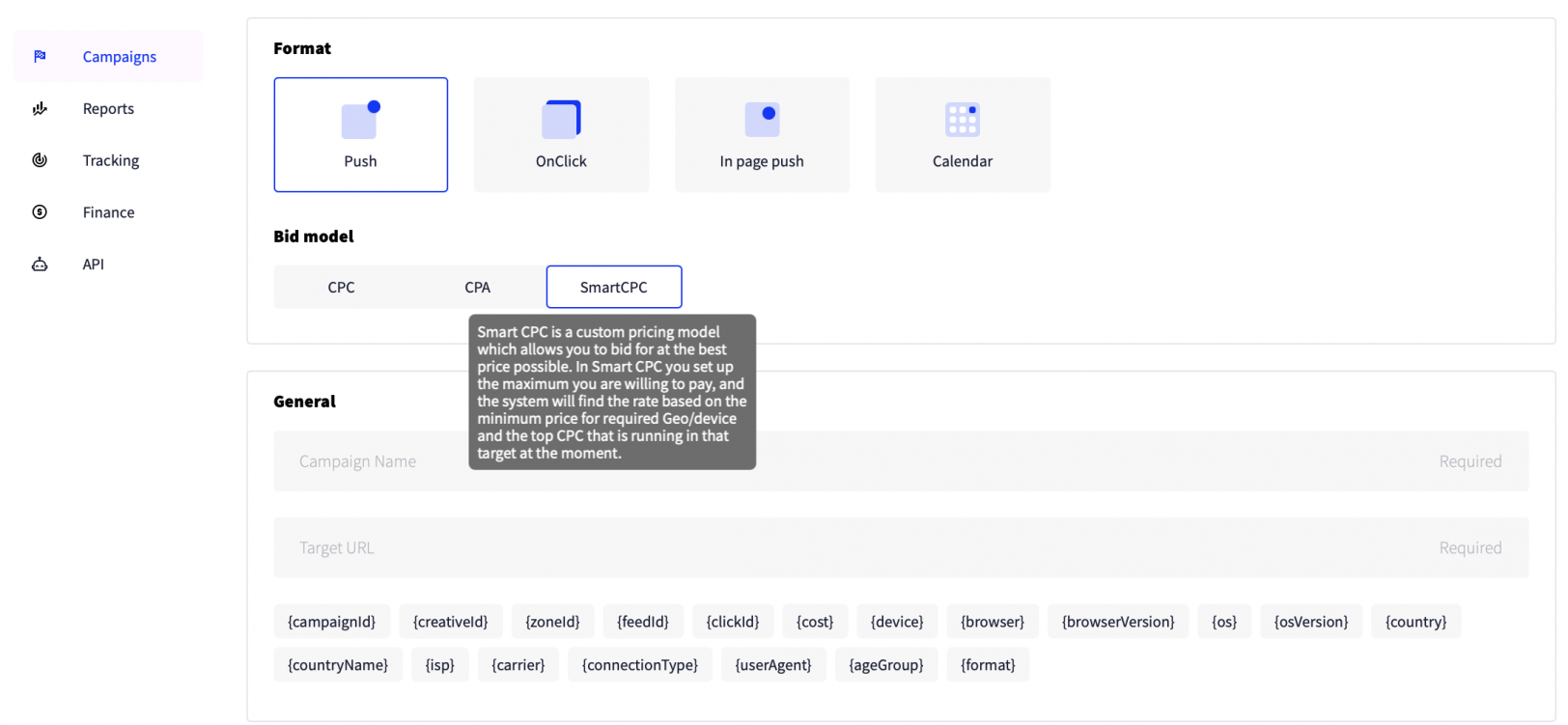 Set up the maximum bid you are ready to pay
The system will find the rate based on the minimum price for required GEO/Deviceand the top CPC that is running in that target at the moment
You will automatically overbid existing CPC in your set limits.
Why choose SMART CPC
Reduce the cost of ad campaigns. If the click can be bought cheaper, Smart Cpc will do this.
Increase your ROI or even change it from negative to positive
Earn more
With Smart CPC you have the possibility to purchase the same amount of clicks without losing even a conversion.