October has come to an end, which means that we have been working all month to update the platform and do our best to improve your experience with us.
Introducing new features that will allow you to reach your goals faster and increase your revenue.
Deposit promo codes
Did you get lucky and get a promo code? Great! Now you can apply it when you top up your account and get a bonus.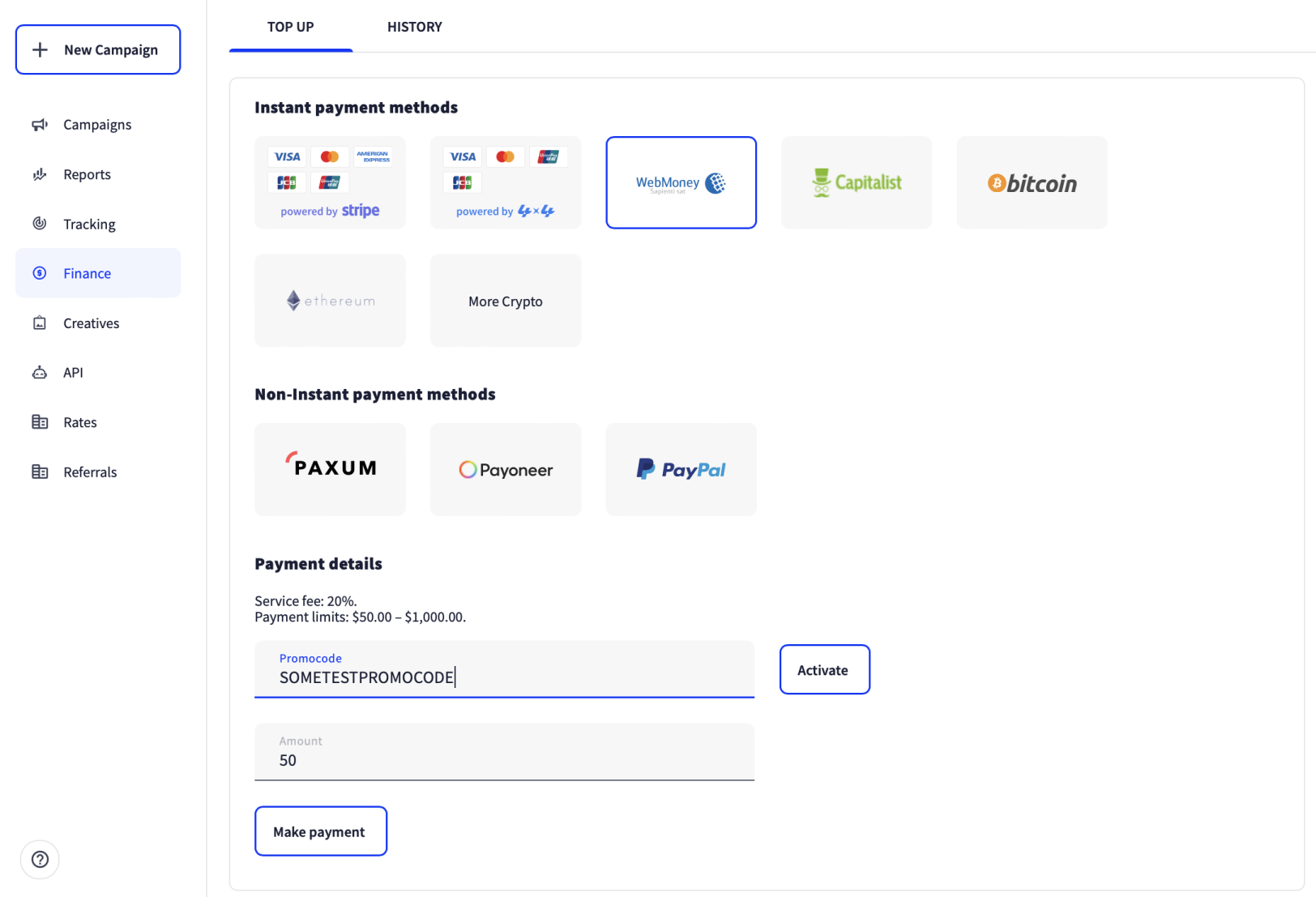 Emoji Editor
We highly recommend using emojis in your posts, as they draw more attention to your ads. This is now easier than ever, and they can be added with a few simple clicks.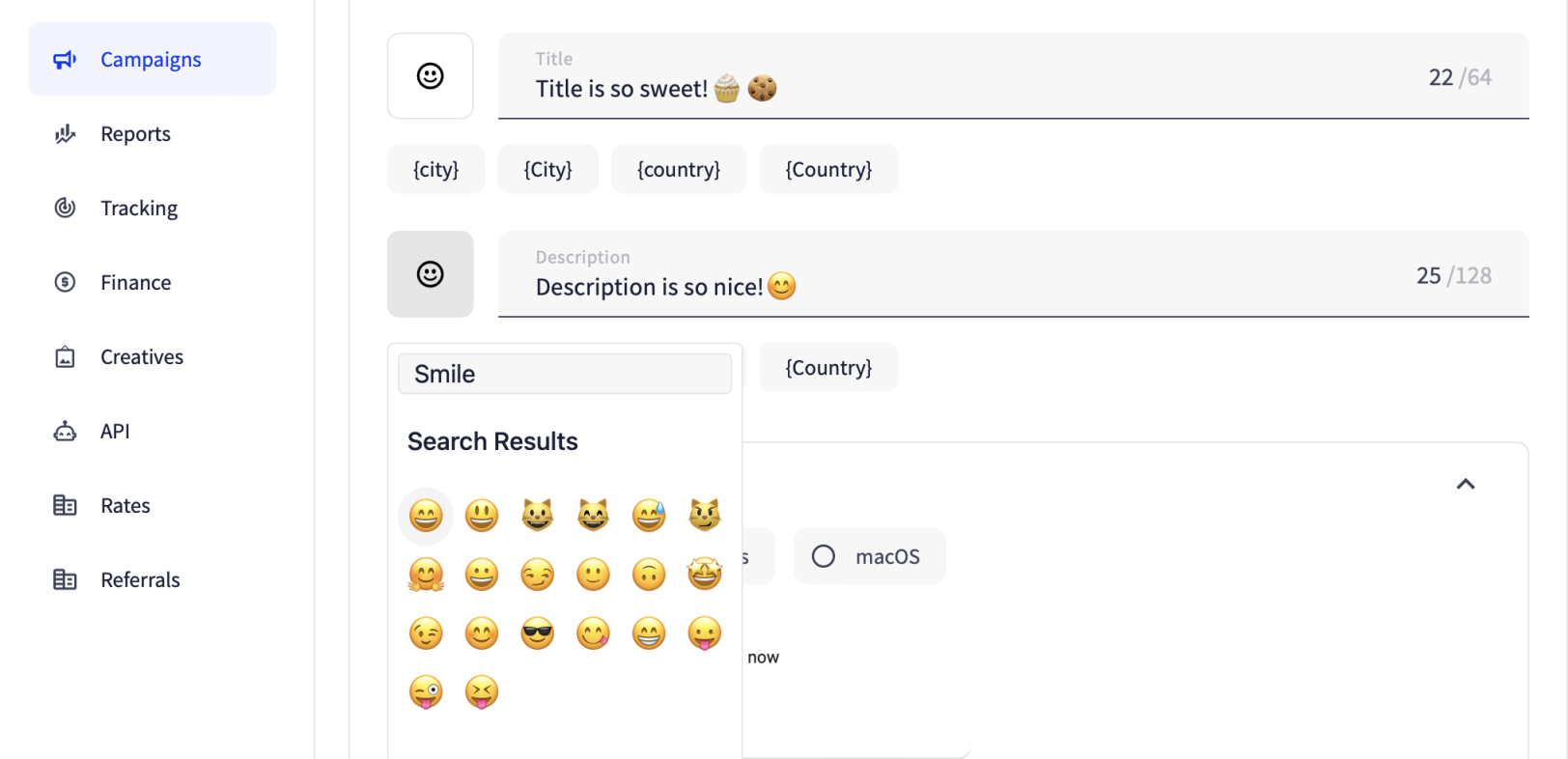 iOS16 and Android 13 targeting options
Operating systems are constantly being updated, and so are we. We've added the iOS16 and Android 13 options to targeting by OS so you can reach as many users as possible.
The "Rates" page became easier to find
The "Rates" page has been moved to the advertiser's cabinet. Evaluating the available traffic volumes and determining prices has become much more convenient!

New settings for opening the subscription offer window
Great news for our beloved publishers — added the ability to set a delay for opening the subscription offer window.
NB! Contact your manager to set a delay.
You can be the first to try out the new features
Some users discover new options that are still in beta testing. If you received the notification in your personal account, it means you can test something that many users don't have yet. We'd be happy to get your feedback, as it helps us grow and improve even faster. You can share your opinion by sending an email to contact@rollerads.com.

We hope that you will appreciate our efforts and use them in your work. Stay tuned, so you won't miss any new updates. There's a lot more to come!