RollerAds takes pride in our way of working with Push notifications. As this is our oldest format, we've gained a vast amount of experience making them perform for your campaigns.
It seems that we've covered everything about push notifications in our blog, but today we want to share with you a cool new way that will let you make 30%+ from your campaigns revenue. And it's also about the push format.
Want to know more? Then dive in.
Push subscriptions: a proven way to get 30% extra revenue
According to our statistics, not all affiliates have taken advantage of the push subscription feature. It allows you to collect push subscriptions from your landing pages along with running campaigns at the same time.
Why is it a must?
It's simple and doesn't cost you a thing.
It brings you 30% profit in addition to what you make from your main offer.
The audience that you collect is your asset. Later on, you can use them for other campaigns or retargeting.
And all this is available with minimum effort from your side.
How it looks for the user
The conversion flow for the user is just as simple as with majority of online ads.
The user clicks on a banner or a push ad
They get redirected to your landing page
They receive a message inviting them to subscribe to receive push notifications from your site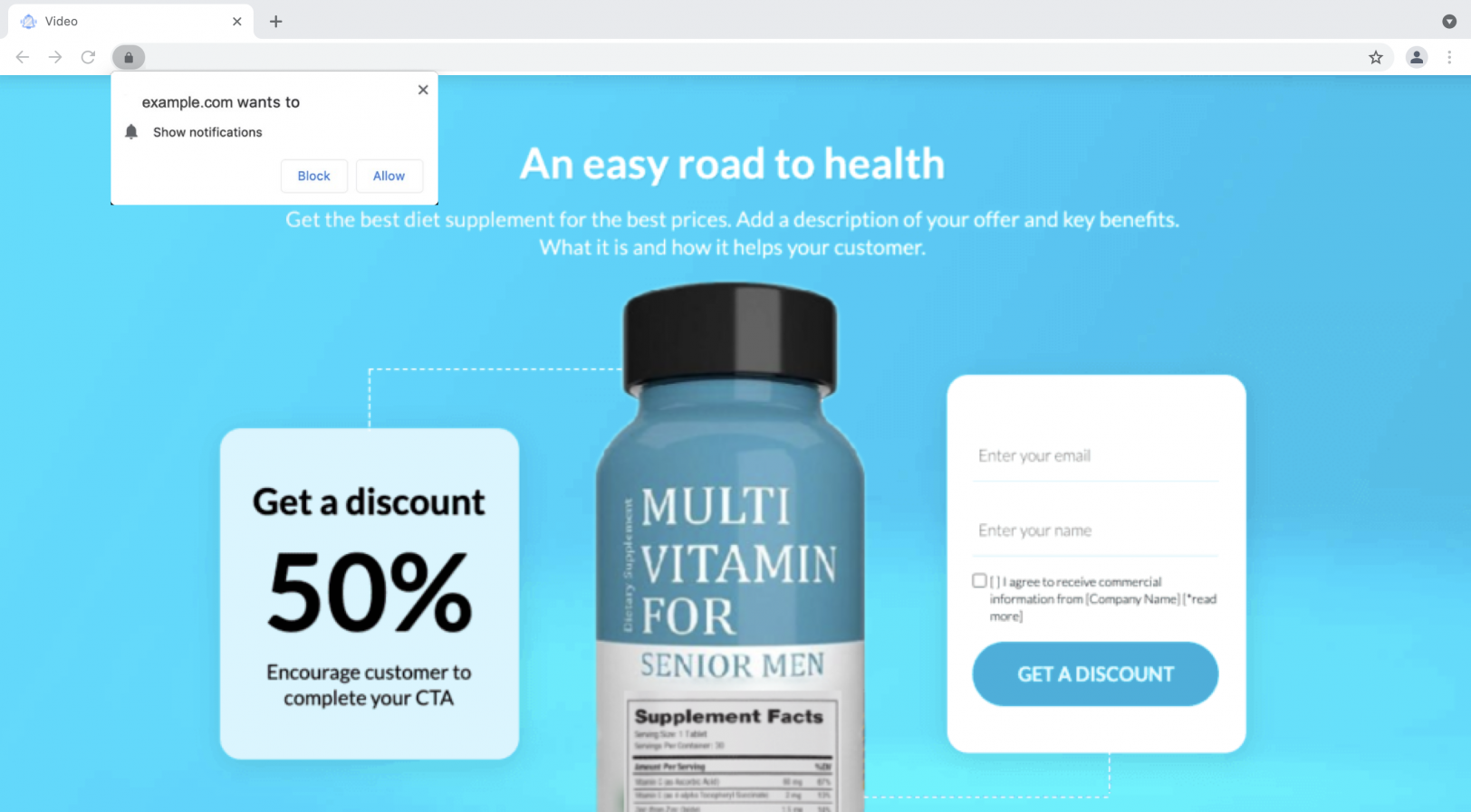 They click "Allow" (or any other opt-in button)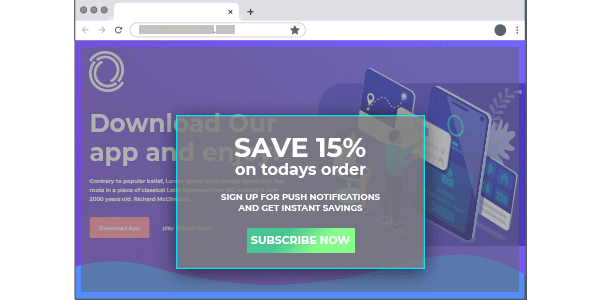 They start receiving push notifications on their platform (whether or not they are visiting your landing page)
Users generate revenue for the landing page owner.
How it works for you
To collect push subscribers from your landing pages, you need to register in RollerAds as Publisher. You can still run campaigns as before, the only thing that will be different is that you'll be getting additional profit from them.
Generate and copy a special push tag in your Publisher's account and iтstall it to your landing page code.
Now, our RTB system will find the most effective ads for your subscribers for maximum profit.
That's it! Each time a user lands on your page they will either get an opt-in message inviting them to subscribe to receive push notifications, or see those push ads if they have already subscribed.
Benefits of working with push subscriptions for affiliates
What is great about this approach is that you don't lose anything but gain so much more.
Let's elaborate on that.
First of all, push subscriptions don't interfere with the conversion flow of your main offer. When users land on your page, they will still convert the way they are supposed to, just in the meantime you'll be able to collect that audience and monetize it.
Next, push subscriptions work with all kinds of traffic that you bring to your pages: any traffic source and ad format will do. Display, banner, popunders, social — you name it.
The subscribers that you collect become your own asset. You can use it for retargeting with other ad formats or similar offers.
Stuck with the creative side? We got you covered. The landing pages that you can use for collecting subscriptions are available in your Publisher's account at our platform.
Once you're all set, you can track all your statistics in our convenient tracking solution. All stats are available at a glance: CTR, subscriptions and revenue.
How to monetize push subscriptions?
We offer a 20% RevShare payment model. Once the traffic quality of the push users that you collected is confirmed, you'll start getting 20% of the revenue generated from those subscriptions.
You can also sell your subscribers by CPS (a fix price for 1000 subscriptions). This option is available for affiliates who demonstrate a high quality of their traffic so it might not be available for you by default.
Additionally, it's important to mention that audiences with different parameters (GEO, platform, etc) have also different:
Conversion potential
Paying capacity etc.
Thus, subscribers will cost differently based on their GEO. E.g. US desktop users cost $50 for 1000; Brazilian Android users are cheaper with $30 for 1000.
We make payouts weekly with the minimum hold period to any ewallet that you choose. And here's a special feature: the first payout will be available to you in only 2 days with a special 50% bonus.
Ready to give it a try?
To register at RollerAds as publisher, install the push tag to your landing page and start getting 30%+ revenue to your campaigns!
And if you still have any questions, don't hesitate to contact our support team by email, Skype or on Telegram.