Another month has come to an end, and that means it's time to tell you about new features and tools on our platform.
Download receipts from the advertiser's panel. A long-awaited feature that will simplify the accounting process. Now you can download them yourself in the "Finance" section without having to contact your manager.
Chat support. To make contact with the support team more accessible and faster, we have created a live chat. Look for the chat widget in your personal account.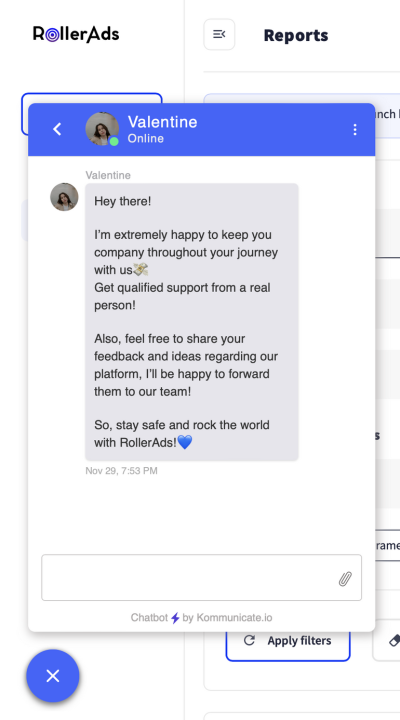 New "Time Targeting Mode." As a rule, our time targeting is based on the time zone of the recipient of the ad. So, if you work with multiple countries or countries with more than one time zone, all users are advertised at the right time. However, this is only sometimes suitable for cases involving a call center. Now it's possible to select a time zone for which the schedule will work. This is good news for all advertisers who work with call center oriented products.
Country code. We have added a country code to the targeting by city. 
The usefulness of this feature is revealed when multiple countries are targeted.
Grouping by feed. Improved statistics to make it more convenient to find the most effective traffic sources.
ChromeOS has been added to targeting by OS.
MacOS. The latest macOS has been added to targeting as well.
We hope this month's updates have made your work with us even more productive. You can always leave feedback if you have any requests or recommendations for new features and tools. Thanks to the new chat, you can do it in a few clicks.
Thanks for your attention, and stay tuned!