Hello!
As per our old tradition, we're informing you about our monthly updates on the platform. During the May we were working hard on a feature that would ease the work of advertisers and enable them to squeeze out even more profit.
Now you can launch the campaigns, based on our presets!
What Is Preset
Traffic presets are pre-made zone sets, made of the most profitable traffic sources for the most common verticals and GEO. Preset is an apex of our campaign optimization experience, made available to everyone!
Every advertiser registered on RollerAds has access to the public presets already. We can also create and upload a private preset that will cater to your unique needs. Just contact your dedicated manager and describe your goals.
Furthermore, when selecting a preset, you will be guided by the traffic estimator tool, which will reveal the available traffic volume for the GEO of choice, plus all the required bids. This is helpful for campaign budget planning.
An important note, all the presets will be updated and optimized frequently with new traffic sources. During such an update, you won't have to do anything: all the changes will be applied automatically to the campaigns, based on a certain preset.
How It Works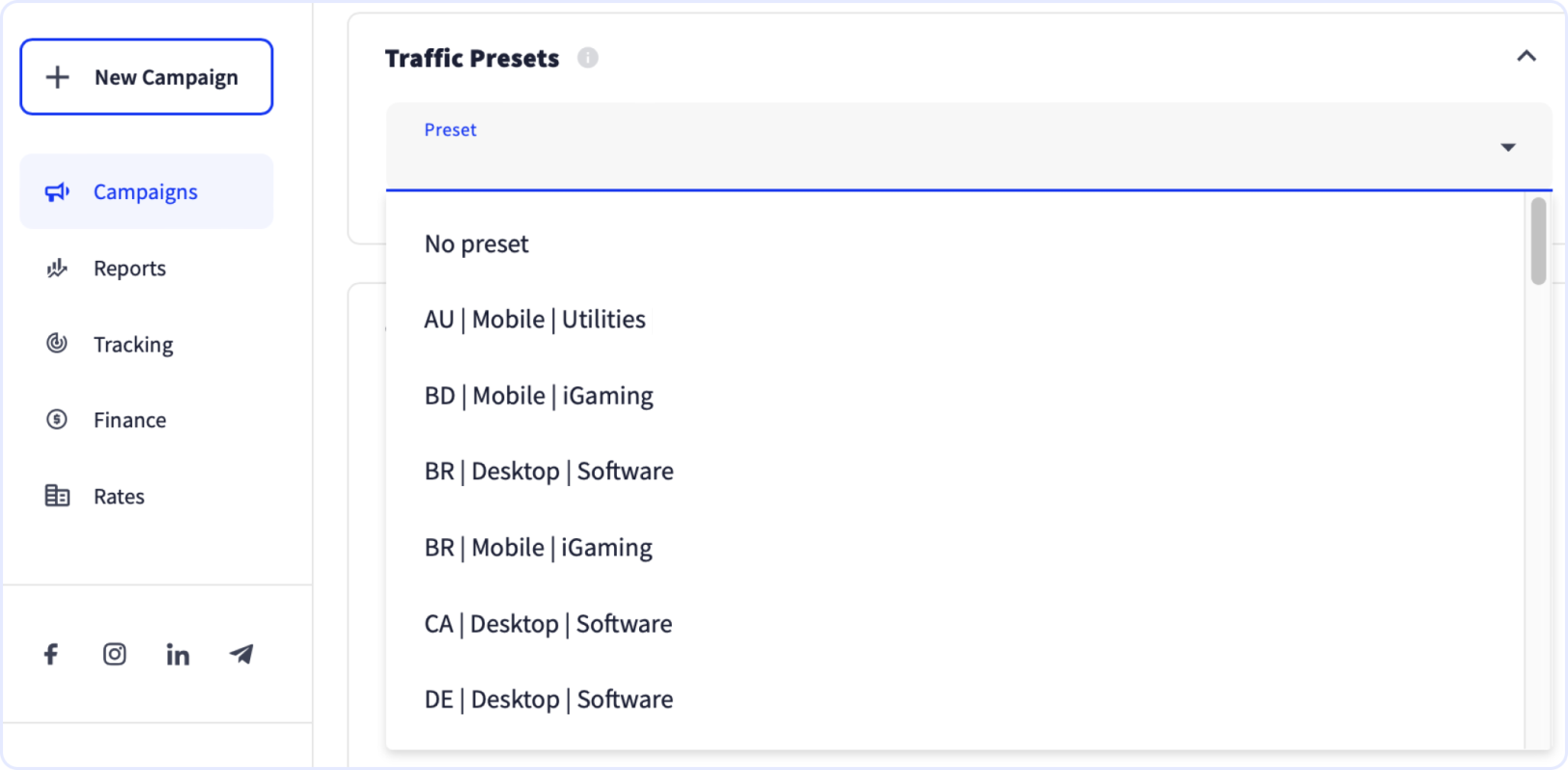 Using a preset is easy!
Step 1: Initiate a campaign and pick one of the presets provided
For instance, you are making an iGaming campaign for Indonesia, aimed at mobile devices only.
Step 2: Fill in the rest of the fields to complete the setup
Step 3: Launch the campaign
Feel confused about the new feature? Contact your dedicated manager or drop us a line via live chat under the dashboard.
See you next month ladies & gents!